The Best WordPress Themes on the Web – Find the Right Template for Your Website/Blog!
Regardless of your level of website creation experience, with a little work, you can create your own website with the addition of a premium theme. Whether you're a beginner with no experience or more advanced, like a designer, coder or web developer, our guide to WordPress themes will give you one more weapon in your arsenal.
Over the last few years, I've personally shopped on several different websites that offer paid themes, and it's always proven to be a long, laborious process to find exactly what I'm looking for, based on my needs and criteria or those of my client.
Here's hoping that it will make things easier for you! Enjoy the ride!
The most popular WordPress themes
Avada infosAvada demosWordPress hosting Avada theme tutorial and review Avada is the best-selling WordPress theme on ThemeForest. Since its release in August of 2012, Avada has generated more than 600 000 sales (that's right: more than half a million!), with… Lire la suite →
Divi 4.0. infosDivi theme builder demoWordPress hosting Hello fellow readers! As a WordPress user and web professional since 2008, I'm always looking for WordPress templates to help you guys to create a WordPress website from A to Z (without giving… Lire la suite →
Our blog posts on themes
We've compiled a list of the top 30 WordPress themes for creating a personal blogs in 2020! WordPress is the preferred blogging platform, thanks to its versatility and powerful features. WordPress websites are easy to customize and offer all the… Lire la suite →
Where to find the best themes
To purchase a template, you can visit the ThemeForest and Elegant Themes websites directly. These are the most popular websites where WordPress themes are sold.
ThemeForest offers thousands of themes for websites of every kind, while Elegant Themes only offers templates for the WordPress management dashboard.
What is a WordPress theme?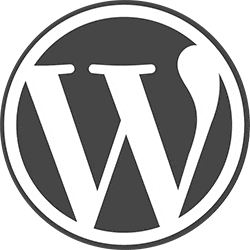 The WordPress content management dashboard is a veritable gold mine for freelancers and SMEs that would like to get a complete website at an affordable price. Why? Because of the quantity of themes available on the internet.
But what is a WordPress theme really? It's a set of PHP, JavaScript and CSS files that are added to the original WordPress files, enabling you to create a website with visuals like the ones that caught your eye while you were shopping around for the perfect theme for your project.
A number of aspects of these themes are customizable, including visual aspects, such as colors, images, the layout of the content, the visual effects and the type of content to be presented on your website, and technical aspects, such as jQuery animations, SEO indexing, directories, blogs, online magazines, online shops (eCommerce), videos, music and more!